Newport Food Festival, Pembrokeshire
29th October to 5th November 2023
Newport's first food festival was last year, it was brilliant.  This years will be the same and more!  All week there are visits to farms, smallholdings, gardens and talks by producers, to learn and connect, hear local stories and explore both the ancient history and future vista of food from our land.
The food fair last year was packed, brilliant, a sell out. This year its on Thursday 2nd November from 10am to early evening in Newport hall.
The complete range will be here again. Mountains of organic veg, wine, chocolate, meat, goats and cows cheese, coffees, local flour and breads etc. Optional talks and demos from producers throughout the day.
We aim to bring you the basics from the land around, grown with love for nature and us. And other foods from the most skilled and tender producers, most you will meet. Some like Dave the wine select the world and Wales.
We start on 29th with a visit to Robert Vaughan's mountain farm where his ancient breed longhorns roam the crags on mount Carningli. Of all the farm tours this is the one to leave life changing impressions. Really.
In the evening there will be a special event in the Trewern Arms country pub, details under development, accompanied by local produce meals with organic veg from just up the road.
Register via Eventbrite to receive updates as the programme develops!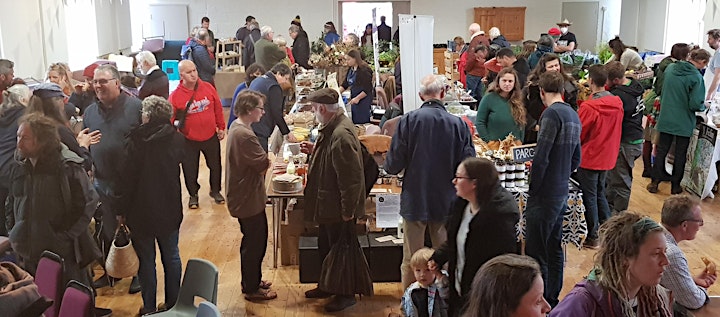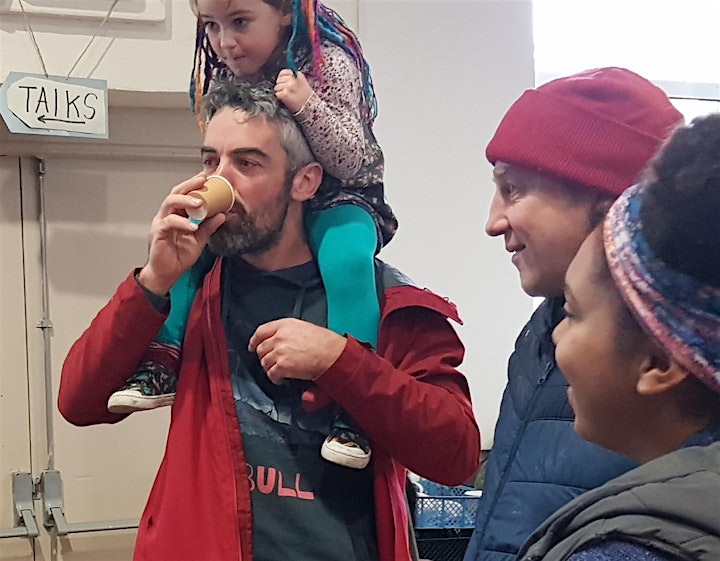 Food Festivals are taking off across Pembrokeshire this year!
Experience the Pembrokeshire Food Festivals happening across the county this summer and autumn!  Vibrant flavours, sustainable food practices, and community spirit. These festivals are a true celebration of our region's culinary delights, bringing together local producers, businesses, food enthusiasts, and families for an unforgettable experience.
Explore the diverse range of farm-fresh produce, artisanal creations, and mouthwatering dishes that highlight the unique character of our county. From bustling markets to street food stalls, talks and demonstrations, each festival offers its own distinct atmosphere and culinary treasures.
Not only will you have the opportunity to savour delicious food, but you'll also gain a deeper understanding of the importance of sustainable and seasonal eating. Discover the stories behind the food, meet the passionate producers, and learn how we can make a positive impact on our environment through our food choices.
Dates:
Haverfordwest 20 May
Narberth 23-24 Sept
Fishguard Bay 21 Oct – 6 Nov
Newport 29 Oct – 5 Nov