Newport Food Festival, Pembrokeshire
29th October to 4th November 2023
The week of activities is developing. Which events are you hoping to get to?
We need to know to plan them, you need to book not to miss some of them.
You can note your choices when you register, or email vicky@grwp.wales or text/ring 07791 809 810
This is the program so far, it is still evolving.
Sunday 29th October Launch
Boat Club
            Choir 3pm
            Launch event 4pm organised with the Eden project from Cornwall.
Jim Bowen will set the scene with a look at the storms ahead, the implications of rapid climate change for food security. Then we will meet the brilliance of resilience, short accounts from a variety of initiatives showing how communities are rising to their challenges.
In between there will be lots of time for eating, talking, viewing the stalls.
The launch is a celebration that looks beyond food, beyond Newport, beyond today.
Monday 30th October – Chefs
Trewern Arms, Nevern
3pm Jenny Chandler will cook with children and at 6pm will provide chef demonstrations and share her insights on diet and cooking with everyone. We will then enjoy food she had made earlier followed by the option of Trewern local specials
 .
Tuesday 31st October – Farming
Daytime Visits to farms and small holdings in the area to understand their regenerative husbandry, innovative building, their personal story and to meet their crops and animals.
Evening Royal Oak Newport
Talk by Dylan Roberts of Carningli Dairy, a community serving farm. Gain insight into multi generations of farming and the relationship between animals and farmer. The relationship is enduring while the technology is futuristic and products change to support more enlightened tastes.
Wednesday 1st November –Wild living
Morning: A visit to Bee View farm. From scrap and spare materials they have created a homestead and gadgetry to meet all their needs, including their cooking gas from a homemade biodigester.  They live off their produce and the wild on the slopes of Mt. Carningli, and will provide us with their typical lunch.
Thursday 2nd November – The Food Fair
Newport Hall 10 to 6
This fair will have all the basic foods and many of the indulgencies, with the theme of keeping them local, sustainable and wholesome. The cake maker uses way less suger than is usual The veg is organic, the gin, rum, wine and cider made by great characters with Welsh fruits.. There are Syrian style meals and cakes, teas and coffees by the hall committee.
LLys Meddyg 7pm Chocolate and wine tasting
Friday 3rd Nov
Nevern Valley Veg 10am
Harvesting and tour of the new organic market garden
11.30 the Hall
The harvested veg will arrive in the hall to be used in a family cooking day, with cooking activities for children,  organised with Blue Green Cymru and Myfanwy, rebel kitchen
4pm Carwyn Graves will bring his latest book and talk about the history of Welsh food, stories buried in local kitchens and farms until Carwyn dug them up. His talks are loved by residents and visitors to Wales.
6 pm Community Food discussion led by Cris Tomos, community enterprise founder and MartinWright of Wrights Emporium, organised by Jessica Seaton, founder of Toast. How can we give our communities good food futures? With this set of stars aligned, anything could happen
Saturday 4th Nov
Visit to Carn Edward farm on the side of Carningli in the Gwaun, where the Vaughans have farmed for generations. A life enriching experience of a mountain farmer's wisdom and passion. Then Vaughans will provide us with a working family lunch.
Evening, its Party time at the Trewern, a menu of folk music followed by band then disco to completely unwind from the week's edification.
 Sunday, Monday, Tuesday, Wednesday and Sat day time events need booking (but not Tuesday evening tho it may get over full)
Food fair: no booking, no charge, Friday family cooking, booking is wise, same for the band on Saturday.
.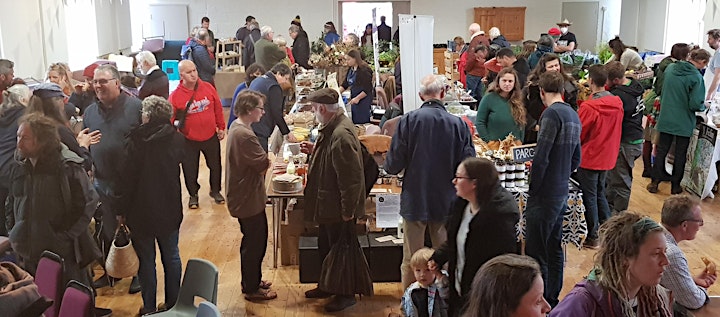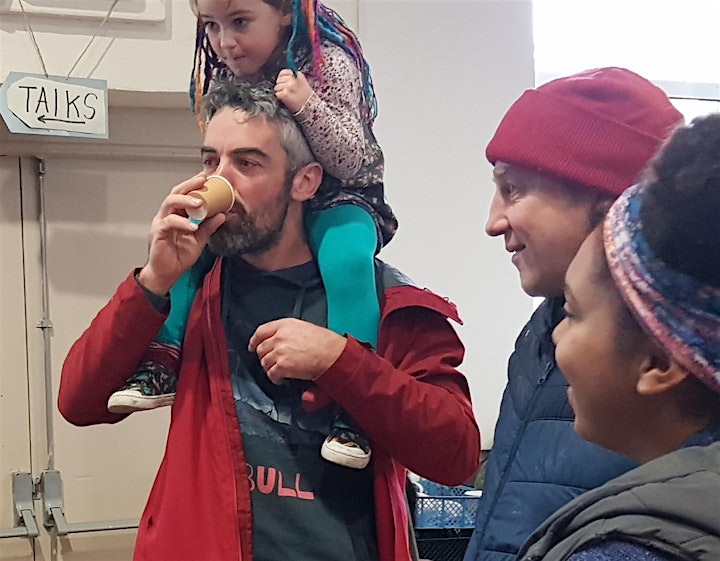 Food Festivals are taking off across Pembrokeshire this year!
Experience the Pembrokeshire Food Festivals happening across the county this summer and autumn!  Vibrant flavours, sustainable food practices, and community spirit. These festivals are a true celebration of our region's culinary delights, bringing together local producers, businesses, food enthusiasts, and families for an unforgettable experience.
Explore the diverse range of farm-fresh produce, artisanal creations, and mouthwatering dishes that highlight the unique character of our county. From bustling markets to street food stalls, talks and demonstrations, each festival offers its own distinct atmosphere and culinary treasures.
Not only will you have the opportunity to savour delicious food, but you'll also gain a deeper understanding of the importance of sustainable and seasonal eating. Discover the stories behind the food, meet the passionate producers, and learn how we can make a positive impact on our environment through our food choices.
Dates:
Newport 29 Oct – 4 Nov